The advent of Internet and e-commerce ushered in a new way people do business. Almost every product and service can now be bought or sold online. This fact led to the proliferation of online businesses and looking at today's market, there is no end to the rising number of people who are now leaving their office jobs to become online merchants for various reasons.
One, they can be their own boss who controls their own time and are finally free from the boring hums and drums of the corporate environment. Two, many people envision themselves as successful and running an online business provides them that particular avenue. Three, there is indeed real money in running your own online business if you hit it right.
So what are the most profitable online businesses? There are quite a few to be honest but this article lists 12 that have proven to be financially booming and rewarding for those who are brave enough to venture out.
20. Affiliate Marketing
What you basically do is sell other people's stuff online by posting their advertising materials on your own website (a personal blog or a professional product guide, etc). As you do not need to peddle your own products and services, many find affiliate marketing to be the fastest way to earn online moolah. That said, affiliate marketing requires hard work, research, and lots of luck. Affiliate marketing is a hit or miss, but if you get it right, it brings tons of money in. Most prominent people who struck gold in the business are John Chow and Seth Godin.
19. Sell Your Own Products
Become an online merchant. Many people who take this path to financial success are artists, musicians, writers, and other professionals who have something to offer. Do you have a painting you want to sell? Or an album of songs no record label is interested in? Sell them online.
That said, it is not easy. You need to consider a lot of things. You have to have your own online store. After that you need to address some questions. Are you selling tangible goods? Then you may need an inventory and accounting software as well as adequate space for storage. There are numerous things you need to cover prior to you starting your online business.
18. Build a Membership Site
Are you an instructor who loves to share information in modules? Maybe you are a story teller who can dish out interesting series of stories. Or a photographer who wishes to share your images with people for profit? Then perhaps you can monetize your skills by building a membership site.
With a membership site, people have to sign up and pay a fee to receive regular content, updates, fresh information, and more. And if you have something they really, really want, they will always come back and ask for more. Understand that people pay for exclusivity and they will only dish out the money if what you offer them makes them feel a cut above the rest.
17. Sell Your Services
Are you a plumber? A carpet cleaner? A swimming pool technician? Professionals in the service industry have found that many people contact them through online channels, such as social media and email, which is why having an online presence is important. Peddling your services online is one sure way to make you accessible to your clients. You may even reach out to a wide group of potential clients with services such as HouseCall Pro.
16. Buy and Sell Websites
A job fit for web designers, buying and selling websites is akin to flipping houses. Web designers buy poorly crafted websites, tweak them, add a few attractive elements, and features and then put them back to the market for a higher price. It can be time consuming, but the money it brings can rack up to six figures if the changes are really, really good.
15. Dropshipping
Dropshipping is a lucrative online business where the seller accepts payments for products advertised on his or her websites and the customer receives the product directly from the manufacturer. The arrangement is that once an order is requested, the seller forwards the order to the manufacturer, who then ships the product to the buyer.
14. Become a Reseller
Online resellers can be found by the thousands, mainly because it is one of the quickest way to earn money. That said, buying resale rights can be quite expensive so it is prudent that you take your time to really understand how reselling works.
In a nutshell, what you do is you purchase resale rights to a product, say a software, and then sell them at full price without the manufacturer getting their cuts. You get the whole profit and after a few successful sales, you will regain the money used for the resale license plus significant profits.
13. Online Surveys
Surveys are an important element in how businesses operate and many corporations pay online survey companies huge sums of money to administer surveys. The goal here is to gather people opinion and information for market research.by participating in surveys as a respondent, which can net you up to $150 per participation. Or you can start your own survey company. But that would be quite expensive and difficult to achieve if you don't have the finances and the manpower.
12. Sell at Online Auctions
Got a rare item that you have stashed for decades? How about historical memorabilia that remained hidden in your basement? Many people are willing to part ways with their cash for trinkets and posters that you may find useless. Some of them are even willing to shell out humongous amounts of money.
Participating in online auctions can be a lucrative business too. You don't need to set up a website and most auctions offer free membership. Listing your items only costs pennies, which is basically nothing to the amount you will probably get once you sell your grandfather's old WW2 rifle.
11. Buy and Sell Domain Names
Like flipping houses, buying and selling domain names is a very rewarding online endeavor. All you have to do is purchase domain names that someone may want later and sell it to them for a steeper price.
10. Freelance Writing
If you got some serious writing chops, then you may find the Internet your next gold mine. Thousands of companies and startups require professional writing skills for their content supply, marketing strategies, and more. Some people would even pay top dollar for high grade essays and speeches. All you need to have is a stable internet, a reliable laptop or PC, and top rated writing skills to start your own freelance endeavor.
9. Virtual Assistance
Virtual assistants are basically online secretaries. They set sechedules for their bosses, filter their emails, and pretty much do any other adminstrative and office work. Many individuals who have started out as virtual assistants ended up forming their own VA firms.
8. Open a T-Shirt Online Shop
Platforms like Printful and Shopify have made it insanely simple to start an online t-shirt business for anyone with a speck of imagination and an eye for design. But it doesn't need to be an online t-shirt shop; you can set up an ecommerce shop selling anything. The key here is to learn about print on demand, which forms the base for such businesses.
7. Make a Drop Shipping Website
Drop shipping combines affiliate marketing and eCommerce. Basically, you create an online store to sell other people's products for a commission. You will be running an online store without managing the inventory or shipping.
The biggest advantage of running a drop shipping startup is the low barrier to entry, minimum investment, and little to no hassle. However, one disadvantage is that you will be working hard to sell other people's products at a smaller profit margin.
Most drop shipping businesses eventually start selling their own products to diversify their business and increase their profits.
6. Make a Food or Recipe Blog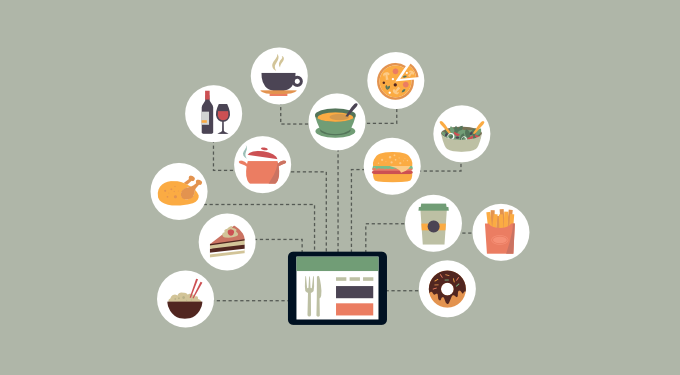 Food and recipe blogs are a lucrative blogging niche and a great online business opportunity.
Food and recipe blogs use a variety of business models to generate revenue, like using Google AdSense, affiliate marketing, selling recipe books, or running an online store.
You will need to be passionate about food and cooking. It is a competitive niche, so you will need to think of ways to make your food blog unique and interesting.
To get started, see our step-by-step guide on creating a food blog and making money from your recipes.
5. Start a Fashion Blog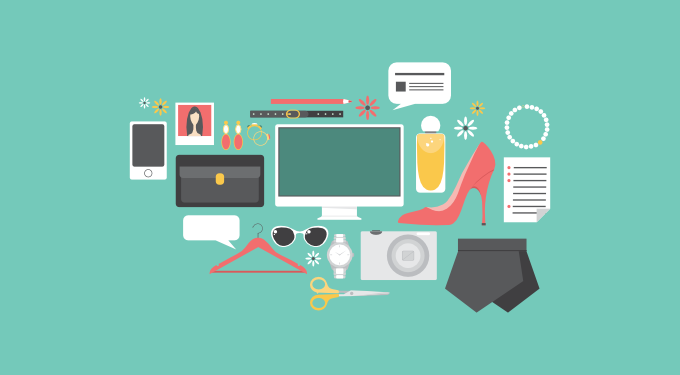 Do you have an interest in the latest fashion trends and news? Why not use it to make a fashion blog and make money from it.
Fashion blogs attract tons of advertisers, top brands, and promoters. They not only allow you to make money, but you can also become an influencer and get other perks/benefits like free apparel, invites to exclusive shows, and more.
To get started, see our complete step-by-step guide on how to start a fashion blog and make money from it.
4. Make an Auctions Website
Creating an eBay-like auction website is another easy-to-start online business idea. Basically, you make a website that provides users a platform to buy and sell products via online auctions.
You can add products for auctions by yourself or allow other vendors to run their own auctions. You can charge vendors a flat fee or a percentage for each auction item.
To get started, see our step-by-step tutorial on how to build an auction site like eBay using WordPress.
3. Become a YouTuber
If you like making videos, then becoming a YouTuber is an excellent business opportunity. YouTube is the world's largest video hosting platform, the second most popular search engine, and a massive global community of content creators.
It allows anyone to upload videos, create channels, and make money from advertisements, sponsorships, and deals. Some YouTubers make millions of dollars each year, and thousands of YouTubers earn a six-figure income.
You can create videos on any topic. You can upload personal vlogs, educational channels like WPBeginner, video reviews, a cooking channel, or almost anything you can think of.
2. Become a Video Editor
If you like making videos and editing them but don't want to start a YouTube channel, then you can still use your skills to help other businesses. Due to the immense popularity of YouTube and Facebook videos, businesses around the world need professionals who can edit their videos.
You can start by looking for gigs on freelancing websites. At first, you will be working with random clients, but shortly after, you will have a few regular clients offering you enough work to cover your time. You can then grow your business to start an agency or hire other freelancers to help out.
Don't know how to make or edit videos? Don't worry there are plenty of online resources offering free and paid tutorials and courses. You can invest some time in learning the basic skills and start working right away.
1. Start a coupon-focused website
One of the finest online careers you can have is in affiliate marketing!
But have you ever wondered why some affiliates can make $10,000 per day while others are lucky to make $1?
Do you believe that the key is to attract traffic? Let's speculate together.
Maybe… However, I can assure you that the majority of marketers nowadays are adept at running advertisements, whether on Facebook, Google, or even driving free traffic using SEO!
But more than just traffic, the marketing strategy plays a crucial role in making 4 figures a day from affiliate commissions.